Well, almost everything is closed today.  Federal government, DC government, HoCo schools closed.  Many private employers are closed today or opening late.  Also opening late is Howard County government, with a 10am opening today.
Most transit systems are either closed or severely limited today, including the MARC and MTA commuter bus lines.  I did see people standing at the bus stop at Oakland Mills Village Center this morning though.
Speaking of Oakland Mills, here was the scene this morning at the corner of Stevens Forest and Robert Oliver: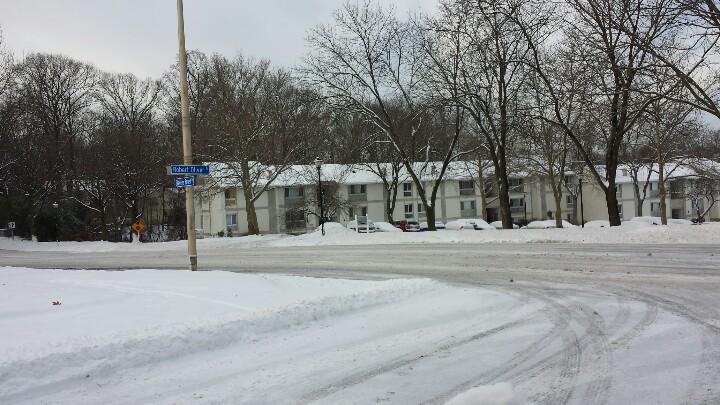 Stevens Forest (which runs left to right in this picture) has been plowed and salted, so let that be your guide.
And although some of this funky junk will likely burn off today, temperatures aren't going to far above freezing for a bit.  So expect some frozen goodness this week on the roadways.  And long lines at the car washes this weekend!
Let's be careful out there.
#hoco #snow